Perfect Cleanliness for Your Toothbrush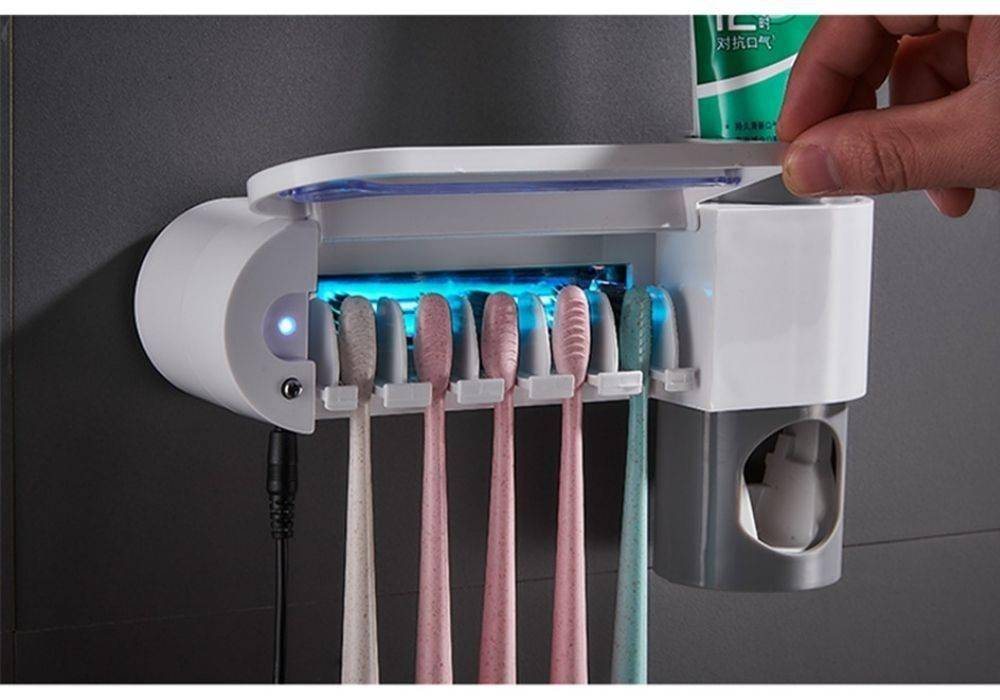 3-in-1 device
✅ Toothbrush holder
✅ Antibacterial sterilizer
✅ Toothpaste squeezer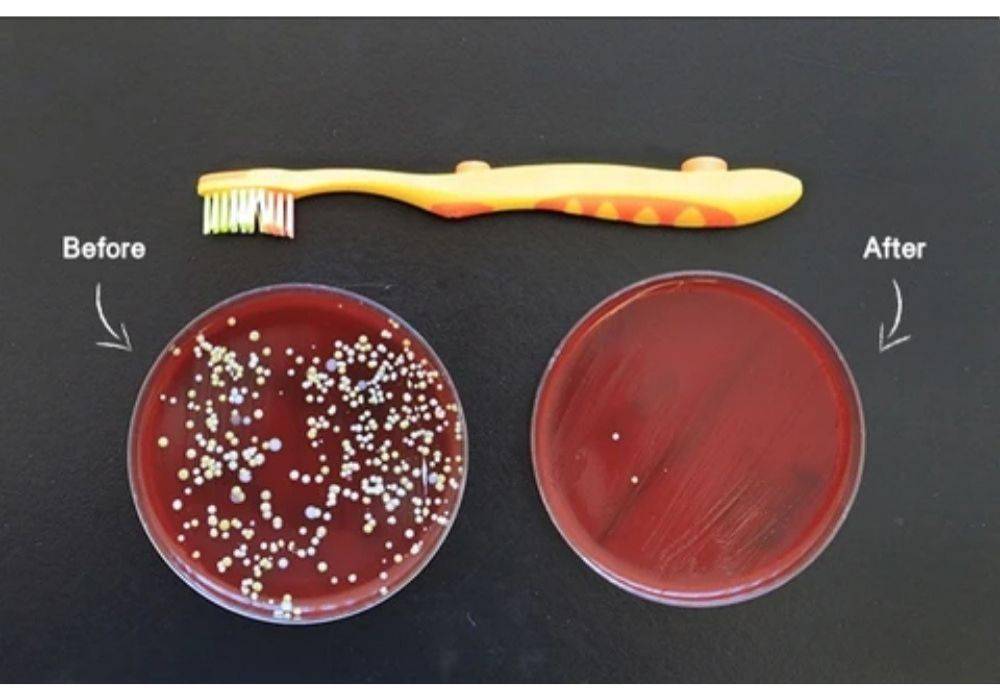 This innovative UV sterilizer kills up to 99% of bacteria located on your toothbrush. That means a fresh and clean toothbrush every time you use it.
✅ Professional UV lamp to effectively sterilize and kill germs.
✅ Sterilization rate 99%.
✅ Produces ozon to achieve a bactericidal effect.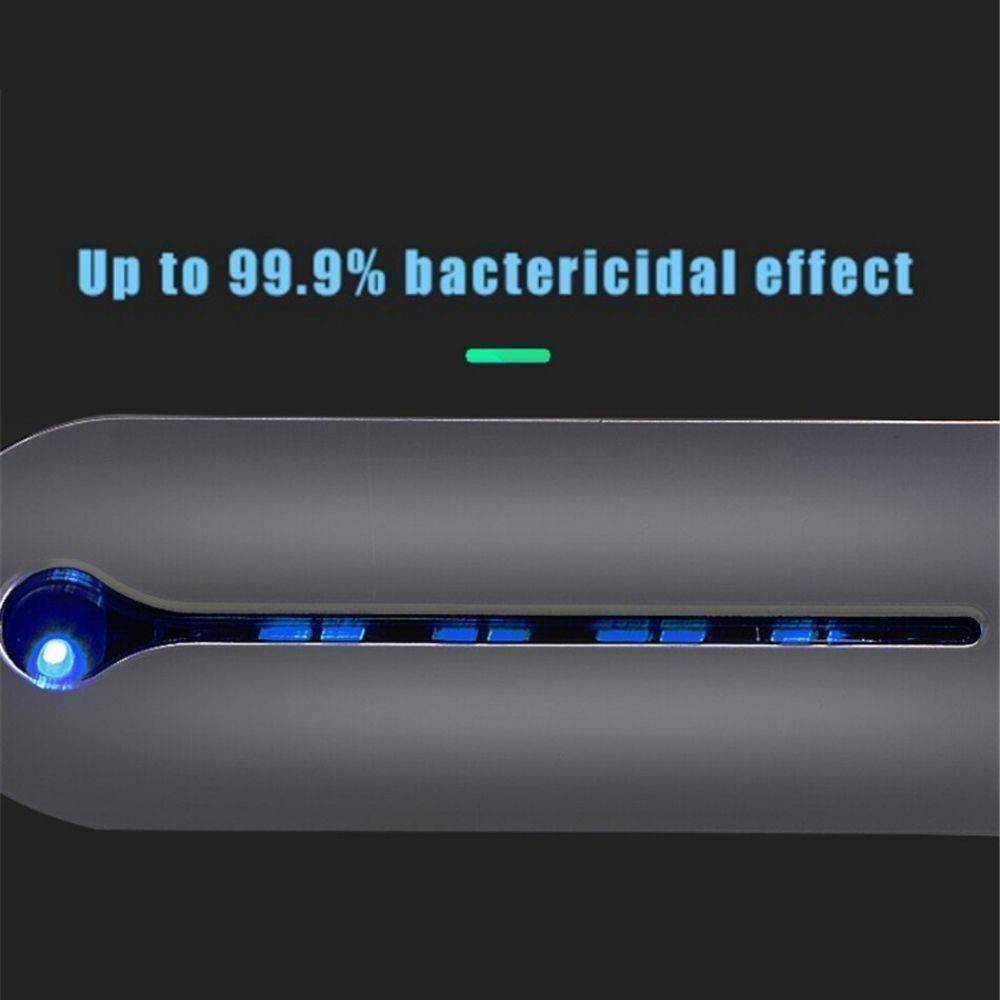 It takes only 4 minutes to disinfect.
After disinfection is completed, a built-in smart chip will ensure the UV feature powers off to prevent electricity overuse.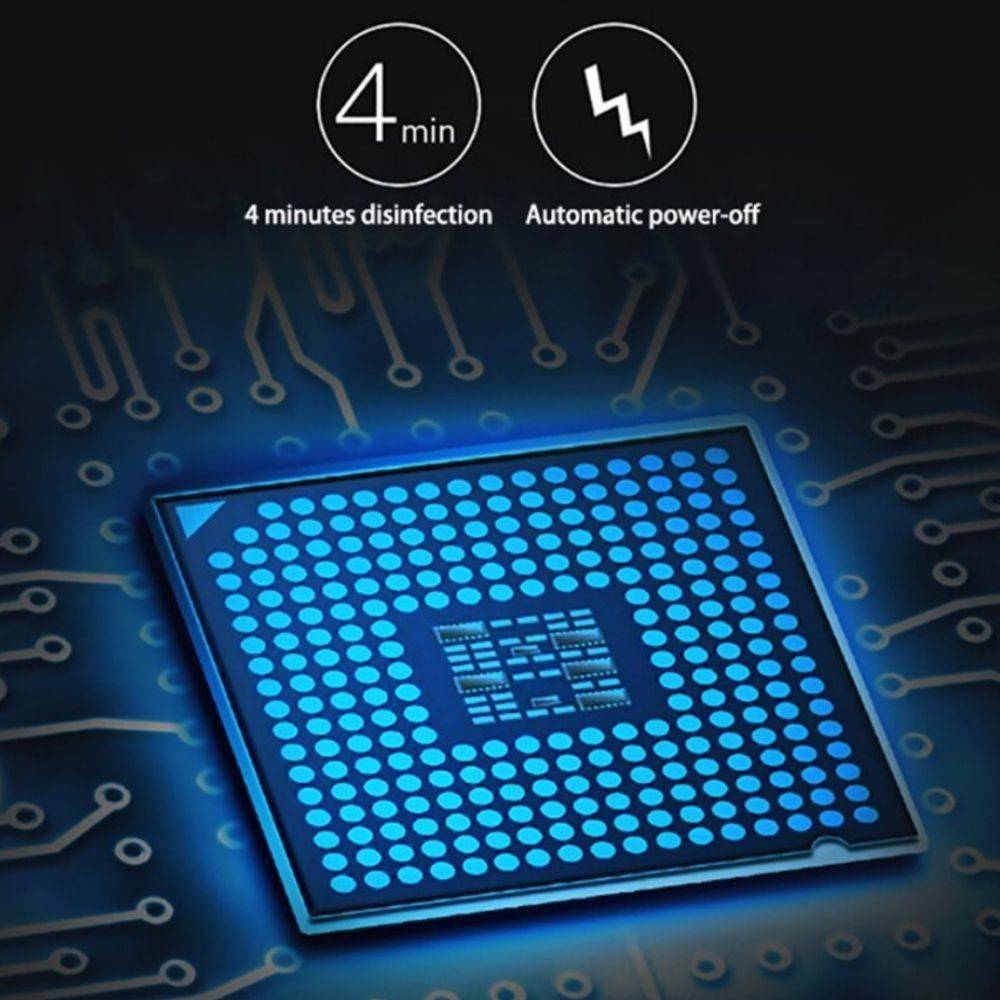 This Toothbrush Holder With UV Sterilizer is designed to hold 5 toothbrushes at once.
A built-in vacuum pump also helps to automatically dispense a proper amount of toothpaste.
This helps reduce waste of toothpaste and accidental spills.
The holder conveniently opens by pressing a button.
The UV sterilizer automatically switches off after 4 minutes.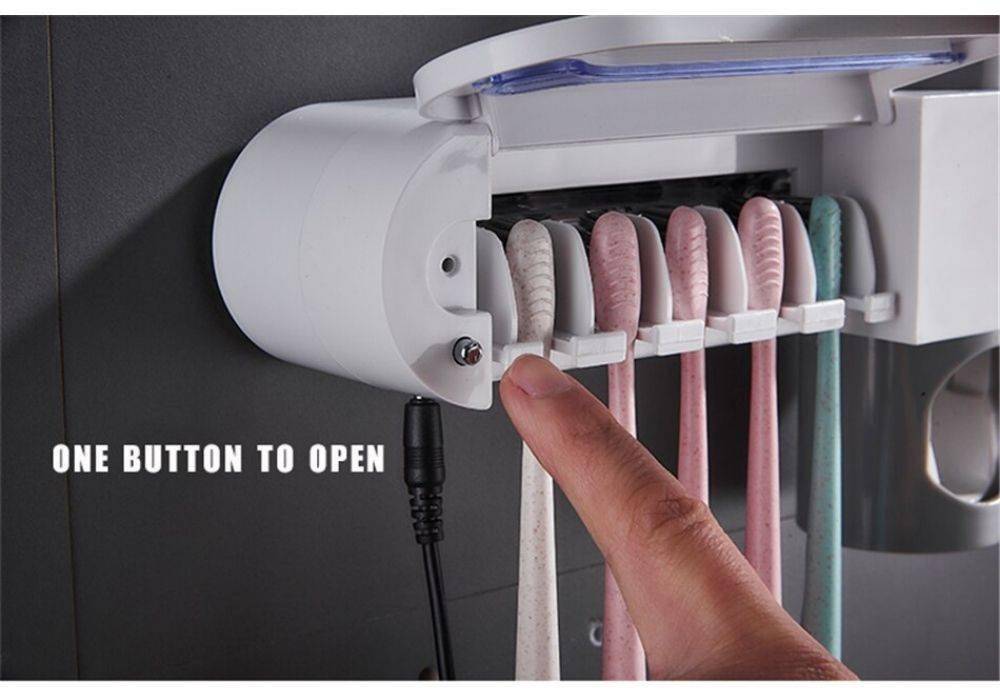 Specifications:
Material: ABS, UV lamp, electronic elements
Adapter Input: 100-240V 50/60Hz; Output: 9V 509mA

Plug Type: US Plug
UV Light Power: 7W
Color: White + Gray
Weight: 12.7oz / 360g
Toothbrush Holder Size: 9 x 2.2 x 2.6in / 23 x 5.6 x 6.5cm
Toothpaste Dispenser Size: 5.1 x 2.2in / 13 x 5.6cm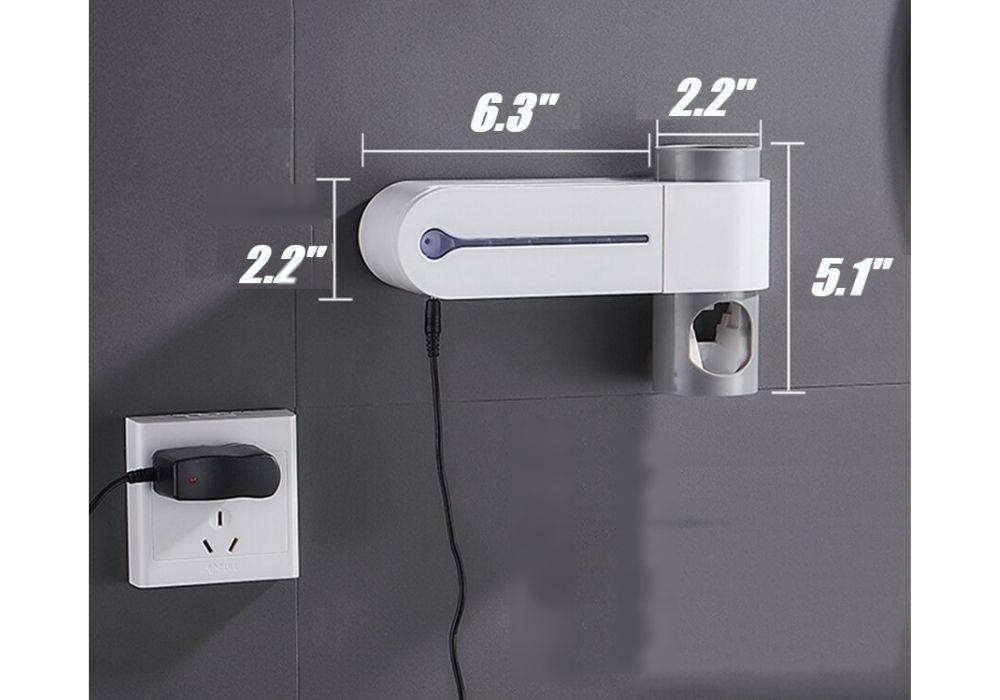 Package Includes:
1 x Toothbrush Sterilizer + Toothpaste Dispenser
1 x Adapter
1 x Adhesive Pad