🎾ARE YOU LOOKING TO IMPROVE YOUR TENNIS SWING?🎾
NEED TO WARM UP BEFORE A MATCH?
TRAIN SOLO LIKE A PRO, ANYWHERE!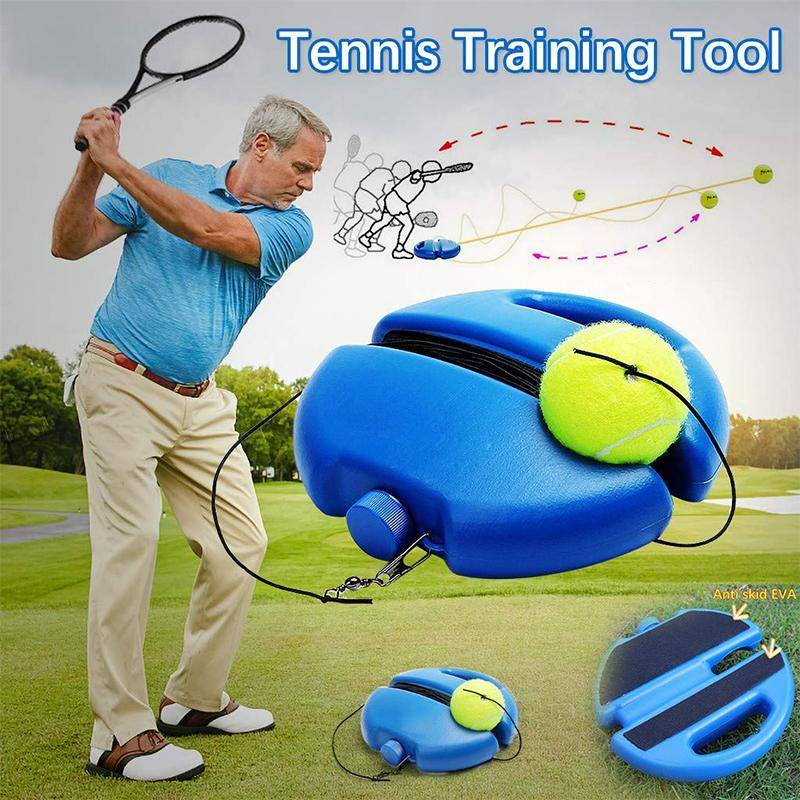 🥎 Our training device bounces your tennis ball back and forth with vigorous force,
thanks to a sturdy tether cord that's connected to the anchoring trainer base.
Bounce back and back again with increasing confidence.
🥎 Made of high-quality polyethylene plastic, the base is sturdy and durable.
All you have to do is fill it with water (or sand, whichever you prefer) to keep it put.
🥎 Super lightweight when empty, this trainer tool is easy to carry
and take with you on the go, from the gym to park to the backyard.
🥎 Our expert tennis trainer gives you the freedom to practice anytime, anywhere, all by yourself!
No human tennis partner necessary!
🥎 It's a perfect training tool for both novices and professionals alike.
Don't brave the court crowds or weather by having your training partner available when you need it, wherever you need it.
🥎 Practice your forehand, backhand, serves, and more right at home.
No pay-as-you-go ball-serving machines or coaches are necessary.
Specifications:
Material: Polyethylene plastic
Color: Blue
Rope Length: 150in (stretch to 300in)
Capacity: 33.8oz (filled with water or sand)
Package Includes:
1 x Tennis Trainer Tool (includes ball, base, and rope)