TIRED OF DEALING WITH SHOULDER PAIN?
Do you often experience shoulder pain or shoulder muscle soreness? Are you a victim of upper body accident or unsourced pain? If you're looking for a non-invasive, easy-to-use treatment, the shoulder brace can provide all the relief you need.
Our Shoulder Support Brace is made to stimulate proper blood circulation and prevent painful movements so you can recover safer & faster!
Don't stop being active, negate the pain, and live your life free of pain. Made to fit both arms, the comfy mesh material will make you forget that you are even wearing it!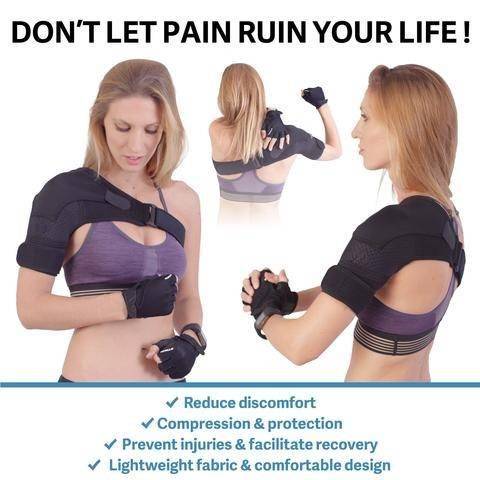 Keeping this in mind, we have designed this product for your ultimate comfort. The shoulder brace limits the range of motion in your shoulder which helps reduce rotator cuff injuries or shoulder dislocations. Our shoulder brace can also be worn during sport to help prevent over-rotation.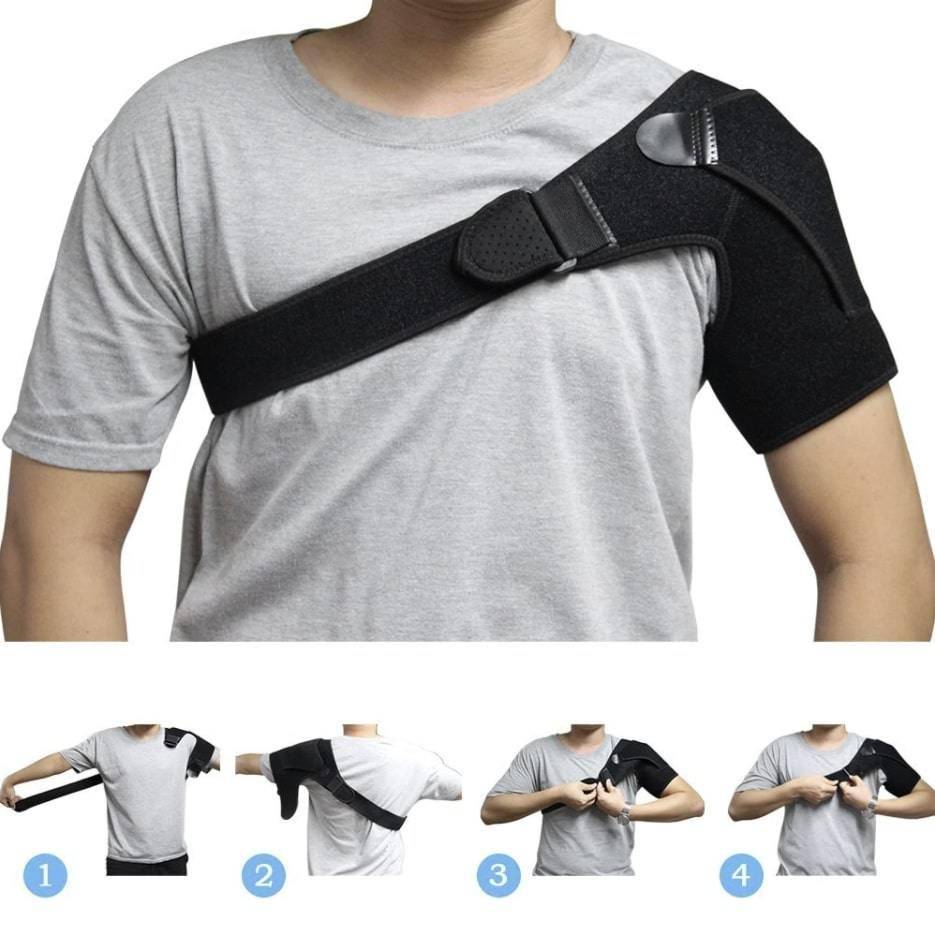 HOW DOES IT WORK?
A shoulder support brace can help by:
1. Compressing the shoulder joint to reduce inflammation
2. Reducing shoulder instability to allow injuries to heal more quickly and in the right position
3. Keeping the shoulder elevated to improve blood flow and aid healing
4. Allowing you to adjust the temperature of your brace for hot or cold therapy
5. Correcting postural habits that are leading to pain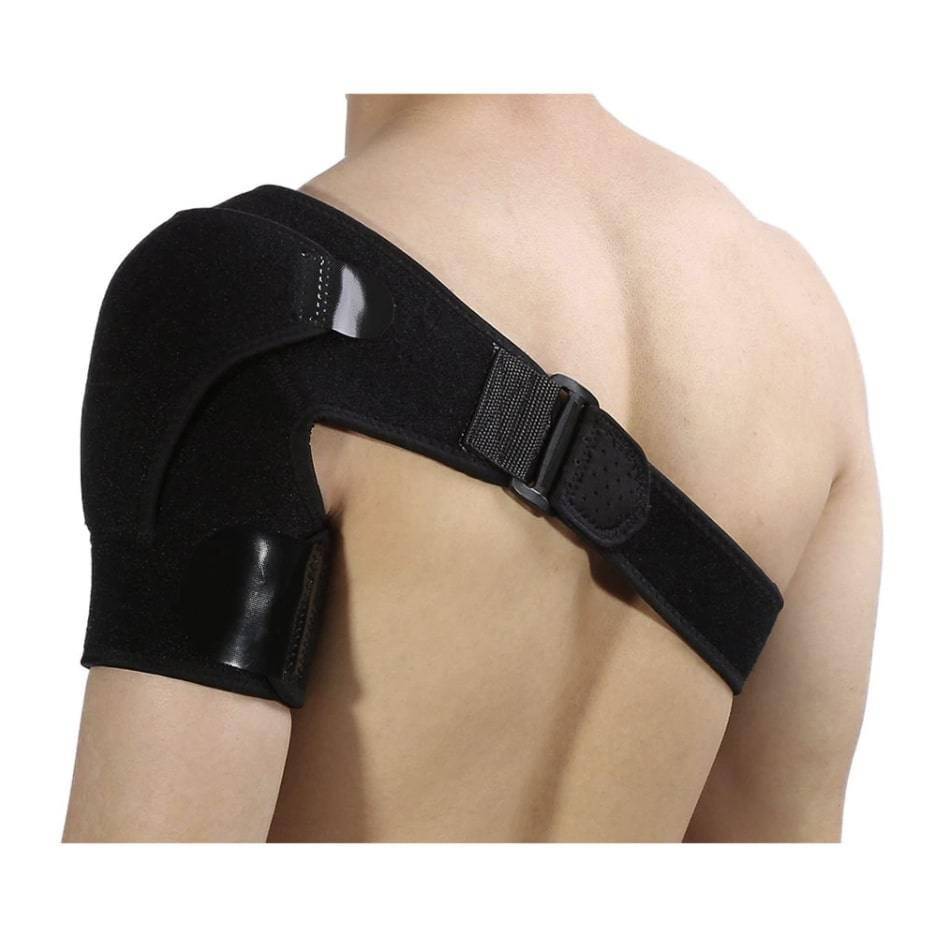 THE SHOULDER BRACE IS EFFECTIVE AGAINST:
➡ Rotator cuff injuries
➡ Frozen shoulder syndrome
➡ Shoulder dislocation
➡ Tendonitis
➡ Arthritis
➡ Bursitis
➡ Back strain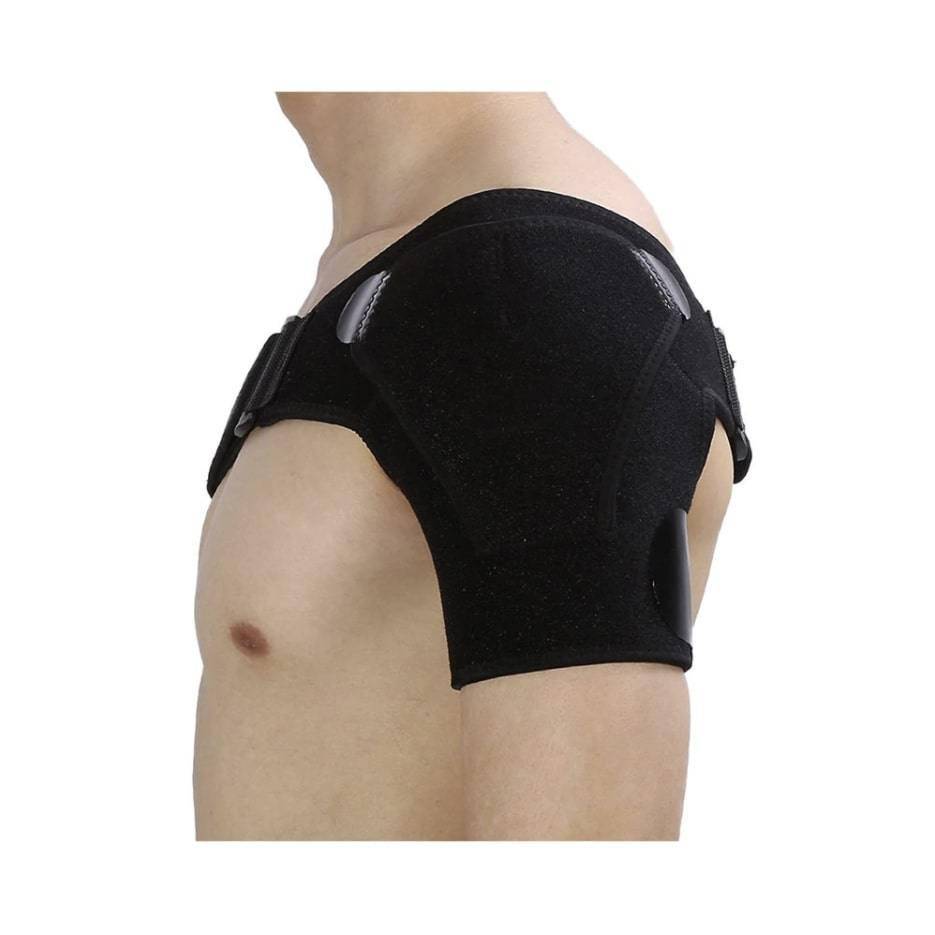 COMFORTABLE & ADJUSTABLE
Made up of neoprene, this shoulder brace is light, breathable, and comfy. It can be fully adjusted to vary the amount of tension required to suit the user. It fits both shoulders and allows dual adjustment of both the upper arm and main strap. Also, it includes compartmental space for cold or hot packs.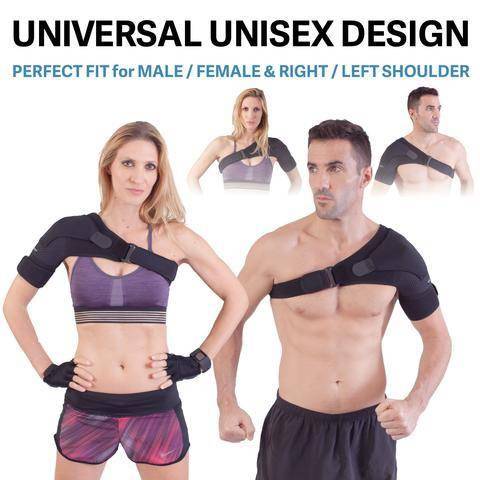 Package Includes: 1 x Left/Right Shoulder Support Brace