It's the innovation of the 21st century
A good can opener is a necessary tool in any kitchen. If you have an opener that struggles to latch onto cans, has a difficult-to-turn knob, or has dull or rusty blades that fail to cut the entire way around, it's probably time for an upgrade. And we're here to help you!
The Go Swing can opener is exactly what you've needed all this time!
Our topless can opener is a bar tool designed to remove the top off of almost any can, which enhances your drinking experience and allows you to do things with the can that you never thought you could.
The innovative design of this tool safely removes the top of any can, leaving no sharp edges. It can be used on most 8-19 oz beverage cans, and works well on domestic, imported, and craft beers, spiked seltzers, canned wine, canned cocktails, energy drinks, iced coffee, soda/seltzer, and much more.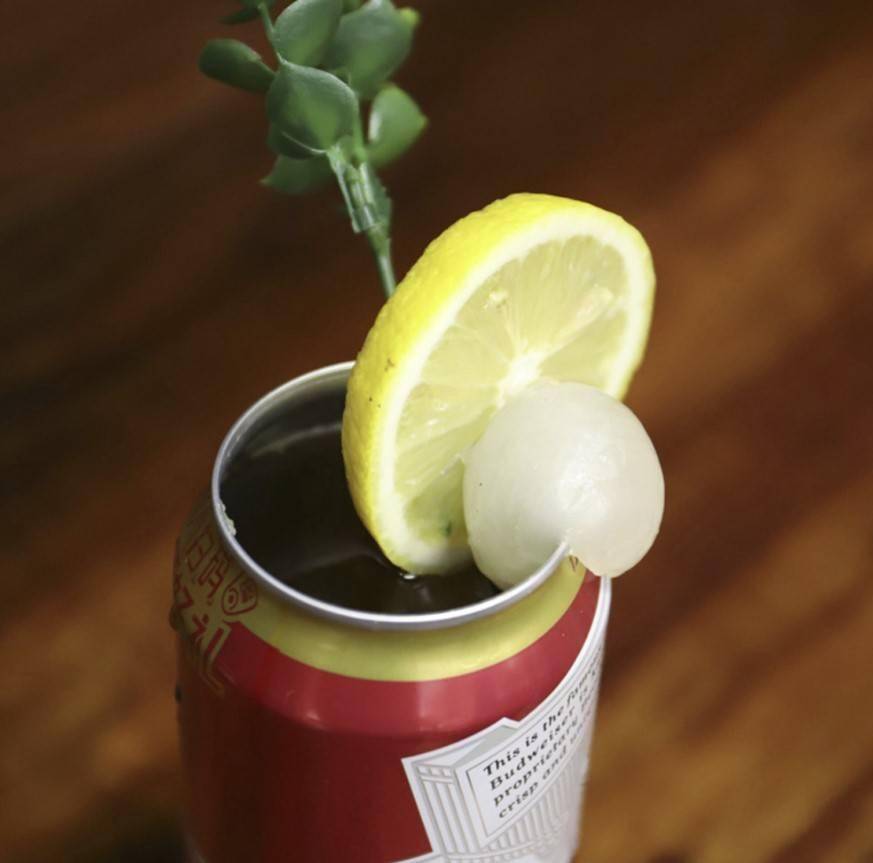 A Smooth Pour: Removing the top allows for an uninterrupted pour. Ditch the glass and drink straight from the can.
Enjoy The Full Taste: By removing the entire can top, your nose can fully enjoy the aroma of your beverage as it opens. Drink straight from the can and enjoy as if your drink were in a glass.
Garnish Your Drinks: Spicing up your favorite canned drinks is even easier. Whether you like cocktails or just a little citrus in your beer, garnish right on the can edge or straight in the can.
Get Creative: It's perfect for right-brained individuals who want to get their craft on, but also great for those who just want to play drinking games such as beer pong.
Small & Portable: Simply click the handle closed for safe storage and easy portability anywhere.
How to Use the Go Swing Can Opener: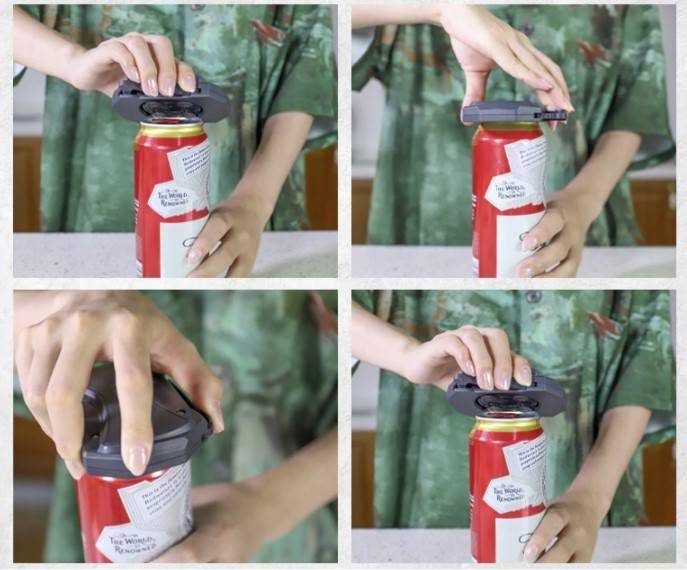 1. Grab the top edge of the can or bottom edge of the can for a sturdy grip. (Just don't grab the center of the can!)
2. Open the handle of the opener and place the tool on top of the can.
3. Squeeze the handle and rotate.
4. Align the can rim with the handle notches and slowly rock to open the top of your can.
Specifications:
Materials: ABS plastic
Product weight: 62.7G
Color: Grey
Package Includes: 1 x Go Swing Can Opener