IRRITATION BE GONE!
Fleas and ticks can cause incredible discomfort and even transfer diseases to your beloved pets.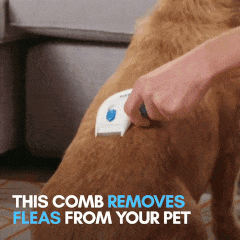 Parasite problems can be costly to treat, so prevention is key. Regular combing and ridding of fleas and flea eggs is necessary to ensure your cat or dog does not become a host for such a pesky bug. Our electronically-charged comb is an essential to have on hand for deep grooming and top health of your pet.
What's the deal with fleas?
When they bite, fleas can cause flea allergy dermatitis, a reaction that causes itching in your pet. Ever wonder why people worry when they see a house pet scratching themselves non-stop? That's why.
And while there are plenty of anti-flea medications out there on the market, it's always a good idea to have a non-chemical solution on hand to double up on your pet's safety.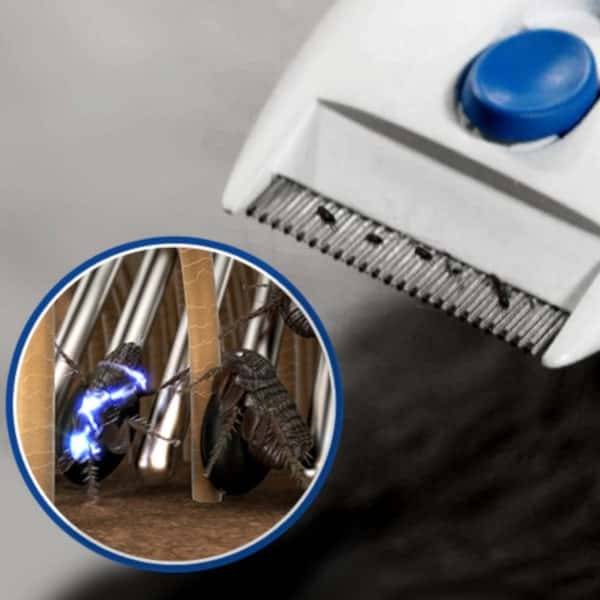 Our super-smooth flea comb kills fleas with a gentle electric charge (not felt by your pet) and gathers flea eggs as you comb, trapping all the pesks onto the brush comb itself. You'll be able to visually see the fleas and eggs and discard them on the spot with the press of a button.
This must-have grooming tool is suitable for dogs and cats of all ages with ALL coat lengths.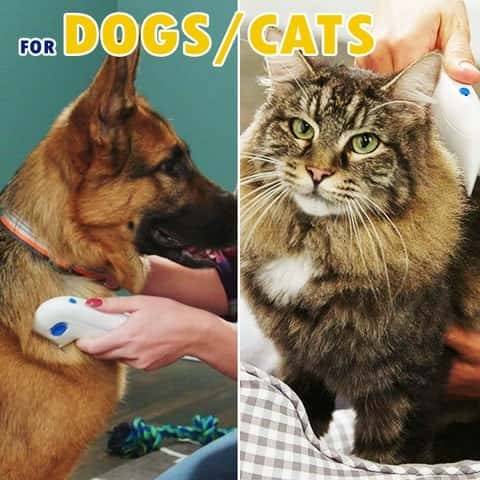 Flea Killer releases a slight electric charge as your brush the comb through your pet's fur to detect and kill flea effectively
SPECIFICATIONS:
Powered By: 2 x AA batteries (not included)
Color: White
PACKAGE INCLUDES:
1 x Flea-Eliminating Comb