Anti-Snoring Device
Meet the most effective solution to stop snoring!
Stopping snoring requires you to physically open the airways and improve breathing. With this plug-in device, you can reduce snoring today by simply placing it in the nasal cavity. Once the airway dilates, the airflow through the pharyngeal cavity and soft palate is composed of vibrations and edema from the uvula, reducing or eliminating snoring.
Features:
✅ Our Anti-Snoring Device has been scientifically designed to maximize airflow through the nasal passage and cease snoring immediately. This snoring solution effectively relieves nasal accumulation and optimizes airflow in the nasal passages to get more oxygen for a comfortable sleep. Our device can also help reduce coughing and symptoms of asthma and dry mouth at night too.
✅ Made from BPA-free, tasteless, odorless medical-grade silicone that's safe to use
✅ Simply insert the device's vent into the nostrils at bedtime. When correctly placed inside the nostrils, you should notice an immediate effect such as being able to inhale deeper due to passageways being properly opened. Remove upon waking up in the morning and simply wash with water and let dry.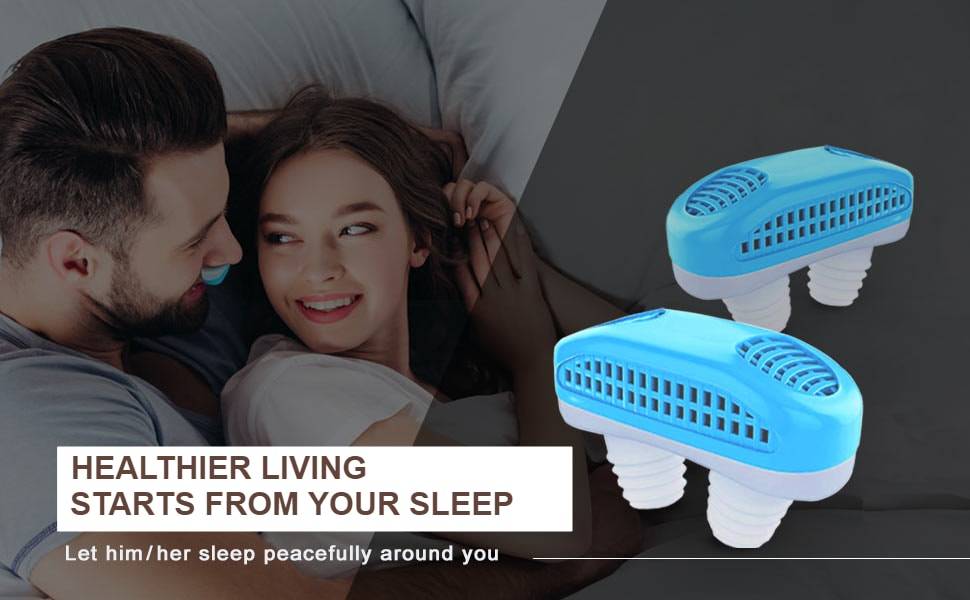 How To Use:
Wash device with warm water

Hold the nose clip with the silicone part facing up

Slowly insert the silicone part into the nasal cavity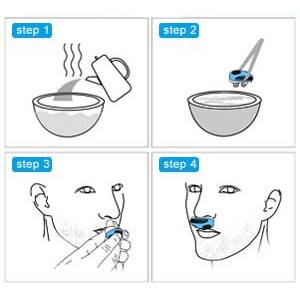 Our anti-snoring nose clip is sized to fit any adult for pain-free use.
Its modern design reproduces the nostril anatomy of the nose for a snug fit.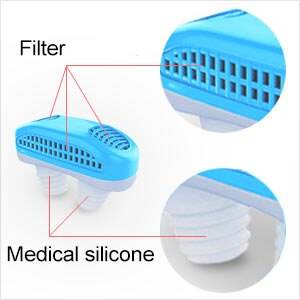 The colored part of our anti-snoring device (red, white, or blue based off of your selection) is a filter that not only prevents snoring but also prevents harmful gases from being breathed in, all to help you breathe better.
Specification:
Material: ABS + Silicone
Colors: Blue, White, Red
Function: Relieving Snoring and Sleep Apnea